20 – In London With Peter & Kath Hart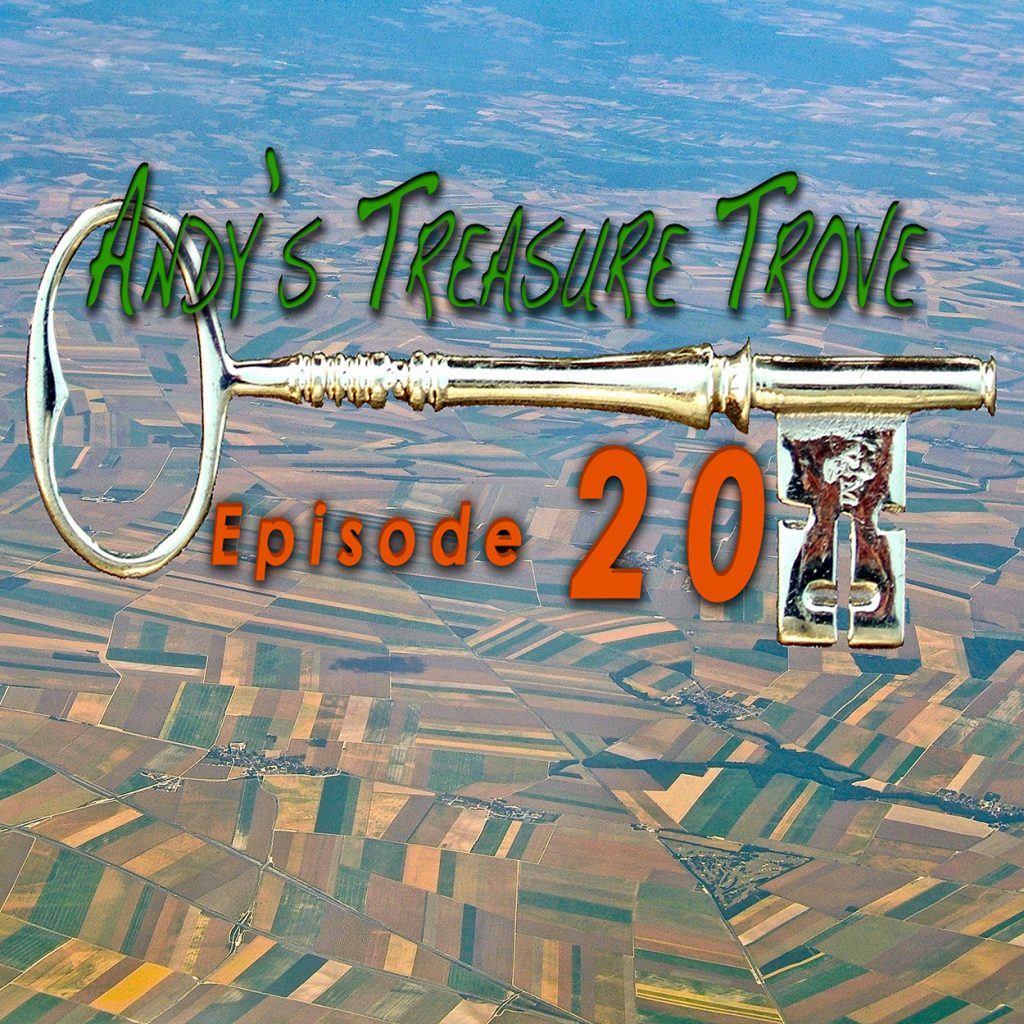 This episode of Andy's Treasure Trove features two great fans of my podcast, Peter and Kath Hart of London. When my family and I were in London a few years ago, we spent a very pleasant day with them, I presented them with some Andy's Treasure Trove t-shirts, and recorded a short interview with Peter about things that he had mentioned during the day, including stories about his grandfather's experiences in the British film industry, and the small village of South Ascot where he grew up. He also tells us about some British condiments that you might want to seek out and try. Kath chimes in at the end, and we parted company with warmth in our hearts and some insights into England that only real Brits could provide.
Keywords and links for Episode 20:
It Ain't Half Hot Mum, The Ladykillers, Whiskey Galore, Lavender Hill Mob, London Belongs To Me, In Which We Serve, Austin 12 motorcar, Alan Ladd, South Ascot, Sgt. Adams, Scrumping, Gavin Fairfax Ltd., Walton-on-Thames, Hampton Court Palace, North Wiltshire, Mel McCuddin, Flickr, Marmite, Bovril, Brown Sauce, HP Brown Sauce, Daddies.
Recent drawings by Peter Hart, all local to Melksham, Wiltshire: