25 – Fourteen Poets, Far and Near, Reading Their Poems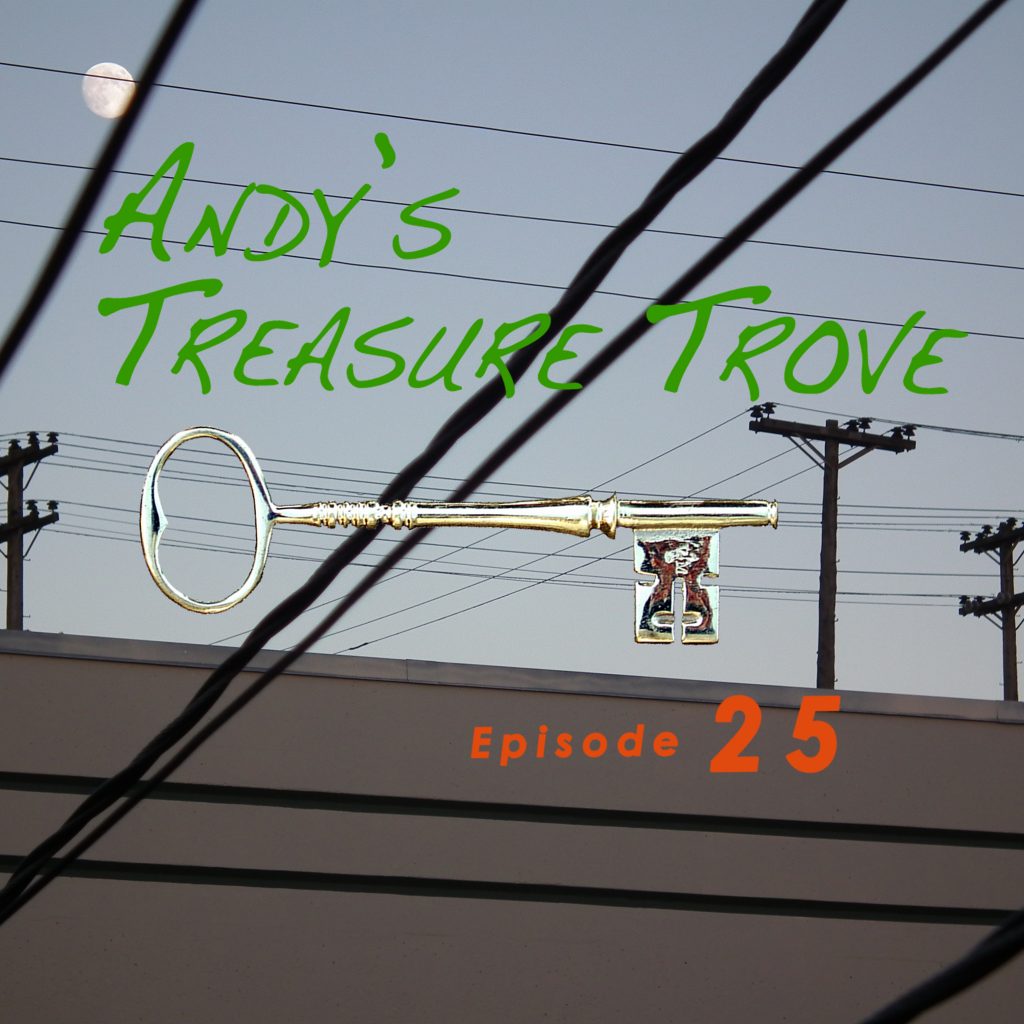 What to do during the COVID era when it's problematic interviewing someone in person? Get a bunch of your poet friends to read their poems to your listeners! I realized that I have at least ten friends who are poets, some of them highly celebrated poets, and I had already recorded some of them reading their poetry. Several other poet friends wrote new poetry for this show and sent their recordings to me. Most of the poets you'll be hearing are from California, and I live in Arizona now where I know only two poets (so far) so I've also included several poets from this year's Tucson Poetry Festival, which occurred a few weeks ago on-line because of the COVID crisis.
List of poets/poems:
Neil Harvey – Zoom Word
Jon Hammerbeck – Accidental Droppings
David Hammerbeck – 4-3-20
Susan Thackrey – Selections from Andalusia: The Farewell / How do you…; Mourning in Al Andaluse / Alba; Walnut / Eyelid; The Moon / Look How…
Ralph Jack (Ralph Gutlohn) –   Acceptable Limits; Be Like Concrete; At The Bottom Of A Glance
Ken Paul Rosenthal – Where Icarus Flew
Kara Daddario Bown – Graceland; Safety in Numbers
Waz Thomas – Falling Water; I Walk, I Stumble, I Fall; Susanville; No!
William Pitt Root – Ways Water Has; Ode To A Frog
Pam Uschuk – Green Flame; Cracking 100
Bojan Louis – Huzzle 8
Diana Marie Delgado: The Kind Of Light I Give Off Isn't Going To Last; Some Guy I Liked Who Dated Strippers; & Who Makes Love to Us After We Die?
Sylvia Chan – Personal Concept
Sean Avery – Genius; How To Make Mumble Rap
Special thanks to Melanie Madden, Executive Director of the Tucson Poetry Festival.
Neil Harvey is an award-winning artist, photographer and media producer. His artwork and writing attend to the space between thoughts. His work has been shown in galleries in California, New York and New Hampshire. With five short films to his credit, he has been a featured artist at Chicago's Mess Hall Experimental Music Festival. He has been a radio producer, writer, editor and host for The Bioneers: Revolution From the Heart of Nature, New Dimensions Radio, The California Indian Radio Project, The Love of Wisdom With Alan Watts and Music From the Hearts of Space. He has produced over 300 internationally distributed radio programs for which he has won numerous awards. He earned a B.A. in Visual Arts/Communications at the University of California, San Diego. About his 40 year Correspondence Piece and the 2019 Brooklyn installation Sound In Stalls One, Two, Three collaborations with sound artist Jon Hammerbeck, he has written "It is like dropping a rusty cadillac into your birdbath."
Jon Hammerbeck is a big tall lawyer, of Viking descent, who lives on the edges of Los Angeles. For many years he DJ'd under the name Lew Cadia, on KSDT-FM radio in the southern empire. His sound work has been featured at The Mess Hall Experimental Music Festival in Chicago, in films, and in various vehicular forms during rush hour traffic for over 40 years. His in-depth study of the works of Martin Heidegger, Alfred North Whitehead, Fritjof Capra and Edgah have informed his interests in Dada, musique concrète, and multilayered muscilageounous musical forms. His multimedia titles include Mental Shelf Life, Chronospondence I 1982/2013, Suburbaphobia Melted Combo 8/82 and Correspliceness I: Is Growth Lions(1982). About his part in the 2019 sound installation Sound In Stalls One, Two, Three he wrote: "The honor to present carefully crafted and randomly mussed-up sound in the intimate acoustics of three Brooklyn brew pub toilets has opened new possibilities for creative release."
David Hammerbeck has been a teacher, a writer, an actor and director, a trekking company owner, and has even toiled in the restaurant business, most notably at the venerable Keens Chophouse near Herald Square in Manhattan. He has taught at UC Santa Cruz, Loyola Marymount, DePaul University, and other institutions, as well as teaching abroad in Kazakhstan and Nepal. He has trod the boards in London, New York, LA, San Francisco, and other choice locations, and has appeared in films, including a Batman film as Michelle Pfeiffer's father. David also has a bunch of degrees, including a PhD from the School of Theatre, Film and Television at UCLA, though he is a true and loyal Banana Slug at heart. He is married with Davika Acharya, the ex-crown princess of Nepal, and has two sons, Dev, and Darwin. He recently published a novel, After the Last Rites, with Agora Press, and has written other works, including a stage adaptation of Albert Camus' The Stranger. He also appeared on Jeopardy! He did not come in first, but he did win a new fridge, and a month's supply of Heath Bars and Vicks Inhalers, fortunately in separate wrappers.
Susan Thackrey began composing poetry when she was three. She took a long leave of absence from her graduate program to become an inaugurating student in the Poetics Program at New College. It was an extraordinary experience to study with Robert Duncan and Diane di Prima formally and informally over a number of years. Susan has given invitational lectures on Robert Duncan, Charles Olson, and George Oppen, including as a keynote speaker at the George Oppen Conference in Buffalo, and most recently on Duncan's H.D. Book for the San Francisco Poetry Center. Books currently in print are Andalusia (CHAX Press), Empty Gate (Listening Chamber), and George Oppen: A Radical Practice (O Books and San Francisco Poetry Center). Thackrey's day jobs have included co-founding and managing Thackrey & Robertson Gallery. Her current work is as a Jungian Analyst in the C.G. Institute San Francisco.
Ralph Gutlohn (AKA Ralph Jack) is currently a tax preparer in San Francisco. He attended Franconia College and has a graduate degree in creative writing from San Francisco State University. He is the author of The Hat, The Watch and The Pen and Travelling Close To Home, has worked on a fishing boat in the Faroe Islands, and owned an ice cream store in San Francisco. Throughout his long career in self-employment and a lifetime of attendant experiences he continues being called to jot things down, not daily, but a time or two a week.
Ken Paul Rosenthal is an independent filmmaker and educator. His recent documentary work explores the geography of madness through natural and urban landscapes. "I make film to nurture a more intimate relationship with the animate world, help alleviate human suffering by cultivating beauty, and build community through direct engagement and conscious dialogue." Ken has exhibited his work nationally and internationally, including: New York City MoMA; The Guggenheim; Yerba Buena Center for the Arts; Anthology Film Archives; San Francisco Cinematheque; The Art Museum of the University of Houston; Museu do Chiado Museum of Contemporary Art; Ujazdowski Castle Centre for Contemporary Art; Chinese Taipei Film Archive; Berlin International Directors Lounge; and dozens of film festivals. He is the recipient of numerous festival awards, an Award of Merit from the University Film & Video Association, a Kodak Cinematography Award, and is widely recognized for his media work in mental health advocacy. Rosenthal's Mad Dance: A Mental Health Film Trilogy presently circulates in over 300 academic and public libraries, has collectively won 19 awards, screened at 73 film festivals, and been presented in person at hundreds of universities, mental health symposia, peer support networks, and community events worldwide. He holds an MA in Creative & Interdisciplinary Arts, an MFA in Cinema Production, and has taught film as a means of cultivating personal vision and community in workshops and universities in North America and abroad.
Kara Daddario Bown is a Philadelphia-based freelance writer and editor. Her writing often examines the diverse ways in which illness and loss affect the human experience. Sometimes she writes humor pieces. She has performed at The Moth GrandSLAM and is a StorySLAM winner. Her work has been published in The Belladonna, The Pennsylvania Gazette, Philadelphia Stories (Print Edition and 15th Anniversary Anthology), The Chestnut Hill Local and The Penn Review. She is currently at work on her first novel. She holds a Bachelors in English and Creative Writing from the University of Pennsylvania and an MBA from Villanova University.
Waz Thomas is a yoga teacher, a disciple, a guru, an old friend of Andy's and perhaps one of the most mysterious people Andy has ever known. Also a visual artist, mainly in collage, and a poet, Waz lives near Bolinas, CA and gifted Andy with a collection of recordings of him reading his poetry.
Poet and editor William Pitt Root grew up on his father's farm in Florida. He earned a BA at the University of Washington, where he studied with David Wagoner, and an MFA at the University of North Carolina at Greensboro. Influenced by Langston Hughes and Wendell Berry, Root composes expansive, musical free-verse poems that are nonetheless politically engaged. In a piece Root wrote during his tenure as the first poet laureate of Tucson, he stated, "Whereas Poetry may strengthen the weak and the injured, give recognition to the neglected and dignity to the afflicted, Poetry may also give the gift of affliction to those grown arrogantly careless in their strength." Root's numerous poetry collections include White Boots: New and Selected Poems of the West (2006), PEN West Poetry Award finalist Trace Elements from a Recurring Kingdom: The First Five Books (1994), and The Storm and Other Poems (1969). Root's poetry has been featured in several anthologies, including And What Rough Beast: Poems at the End of the Century (1999) and The Last Best Place: A Montana Anthology (1988). His honors include the Southern Review's Guy Owen Prize and three Pushcart Prizes as well as a Stegner Fellowship at Stanford University and other fellowships from the Rockefeller Foundation, the Guggenheim Foundation, and the National Endowment for the Arts. The poetry editor for the literary journal Cutthroat, Root has taught at Hunter College, Michigan State, and the University of Montana. He lives with his wife, poet Pamela Uschuk, near Durango, Colorado.
Political activist and wilderness advocate, Pam Uschuk has howled out six books of poems, including CRAZY LOVE, winner of a 2010 American Book Award, FINDING PEACHES IN THE DESERT (Tucson/Pima Literaature Award), and her most recent, BLOOD FLOWER, one of Book List's Notable Books in 2015. Her collection, Refugee, is forthcoming from Red Hen Press. Translated into more than a dozen languages, her work appears in over three hundred journals and anthologies worldwide, including Poetry, Ploughshares, Agni Review, Parnassus Review, etc. Among her awards are the War Poetry Prize from winningwrites.com, New Millennium Poetry Prize, Best of the Web, the Struga International Poetry Prize (for a theme poem), the Dorothy Daniels Writing Award from the National League of American PEN Women, the King's English Poetry Prize and prizes from Ascent, Iris, and AMNESTY INTERNATIONAL. Editor-In-Chief of CUTTHROAT, A JOURNAL OF THE ARTS, Uschuk lives in Tucson, Arizona. She edited the anthology, Truth To Power: Writers Respond To The Rhetoric Of Hate And Fear, 2017. Uschuk has also just edited Puro Chicanx Writers of the 21st Century, March 2020. Often a featured writer, Uschuk teaches at the U of A Poetry Center and at Ghost Ranch. She was the John C. Hodges Visiting Writer at University of Tennessee, Knoxville. Recently she was awarded a writing resididency retreat at Storyknife Women Writers Colony in Homer Alaska for the month of September 2020. In April 2020, her work will be feature in the Academy of American Poets Poem-A-Day series. Her multi-genre book called OF THUNDERLIGHT AND MOON: AN ODYSSEY THROUGH OVARIAN CANCER is in the hands of an agent.
Bojan Louis (Diné) is the author of the poetry collection Currents (BkMk Press 2017), which received a 2018 American Book Award, and the nonfiction chapbook Troubleshooting Silence in Arizona (The Guillotine Series 2012). He is an assistant professor in the Creative Writing and American Indian Studies programs at the University of Arizona.
Diana Marie Delgado is the author of Tracing the Horse, a New York Times "New & Noteworthy," selection. She is the recipient of numerous grants, including a fellowship from the National Endowment for the Arts. A graduate of UC Riverside and Columbia University, she currently resides in Tucson, where she is the Literary Director of the Poetry Center at the University of Arizona.
Sylvia Chan hails from the San Francisco Bay Area, where she performed as a jazz pianist. She lives in Tucson, where she teaches in the Writing Program at the University of Arizona and serves as court advocate for foster kids in Pima County and nonfiction editor at Entropy. Her debut poetry collection is We Remain Traditional (Center for Literary Publishing 2018), and her essays appear in Prairie Schooner, The Rumpus, and The Best American Nonrequired Reading 2019.
Sean Avery (pronouns he/they) is a rapper, poet and teaching artist from Avondale, Arizona. Their work integrates Hip-Hop music, poetry, and theater to explore how Black masculinity is projected onto their body. They strive for an authentic performance of self, hoping to inspire others to examine their own identities. Avery's work has been featured on Afropunk, Blavity, the 2015-2016 Wisconsin Film Festival, and the 2018-2019 Chicago Hip-Hop Theater Festival. They've shared the stage with performers such as Saul Williams, Lemon Anderson, and J. Ivy. They're also an alum of the University of Wisconsin-Madison with a B.A. in English Creative Writing, where they received the nation's only full-tuition Hip-Hop & Spoken Word scholarship, First Wave. Currently, Avery teaches throughout the Phoenix valley at schools and nonprofits while performing their Hip-Hop play and album "skinnyblk" both regionally and nationwide. "skinnyblk" the album is available now on all streaming platforms.
POETRY CENTERED is a new podcast from the University of Arizona Poetry Center, featuring guest-curated highlights from their archive of poets reading their work in Tucson. Check it out.