13 – Richard Conrad, Classical Singer, on Joan Sutherland, Noel Coward, Marilyn Horne and Adlai Stevenson…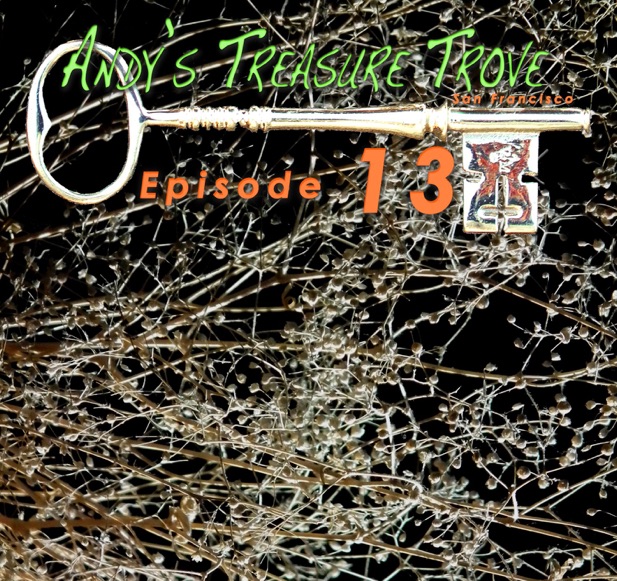 Singer Richard Conrad is interviewed, and he reflects back on a career that got a big boost early on from opera superstar Joan Sutherland and her husband Richard Bonynge when they asked him to record The Age of Bel Canto with them and Marilyn Horne in 1963. During our discussion he'll talk about those days, and about Gilbert & Sullivan, Noel Coward and many other notables in the music world. Richard also tells us a joke he told to Noel Coward that made Coward fall down laughing, and he tells about a hilarious men's room encounter with none other than…Adlai Stevenson! I ask you, where else can you get this kind of programming? At the close of the episode, Andy reminds listeners to enter the drawing for a free iPod by calling 415-508-4084 and saying the secret word (found at 18 min., 20 sec. into Episode 12). Happy listening!
Call the listener call-in line to leave a message for Andy and/or his audience:
415-508-4084
When you call, please say "This is [your name] and I'm on Andy's Treasure Trove!"
Listen & Subscribe to this podcast (it's free!) via iTunes: click HERE
Also on GooglePlay: click HERE
Keywords and links:
Richard Conrad, Home, Sweet Home, Sir Henry Bishop, William Merrill, Joan Sutherland, Richard Bonynge, Marilyn Horne, The Age of Bel Canto, Hughes Cuenod, Angiol di Pace, Beatrice di Tenda, Daniel Pinkham, Noel Coward, Tom Lehrer, W.S. Gilbert, Arthur Sullivan, Gilbert and Sullivan, Eleanor Steber, Adlai Stevenson, Vencenzo Bellni, Angiol di Pace (from Beatrice di Tenda), The Major General's Song, The Pirates of Penzance.
Selected Discography of Richard Conrad:
London Records: Baroque and Bel Canto Opera
Westminster-Music Guild: Baroque Sacred Cantatas
Composers Recordings: 20th-century vocal music
Telefunken: Handel Opera
Northeastern Records: 20th-century vocal music
MMO: Porgy and Bess, Can Can, Showboat
Pearl Records: Songs and Ballads by Arthur Sullivan
Newport Classic: Songs of Noel Coward
Naxos: Vanessa
Arsis: The Cask of Amontillado by Daniel Pinkham