12 – Manny Roth of Cafe Wha?, Music by Candace Roberts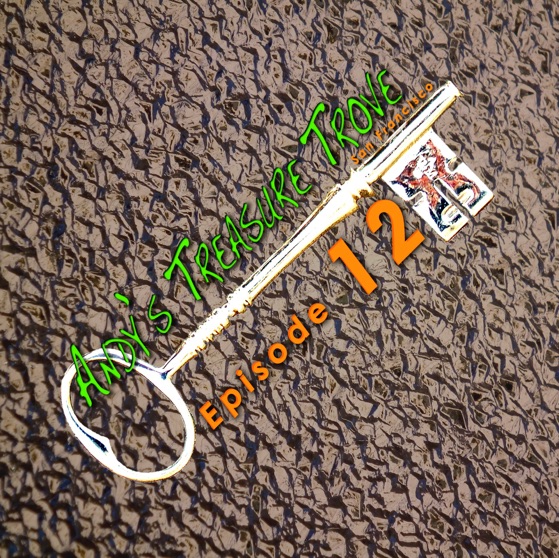 Episode 12 starts with music from the new album Honeymoon for One by Candace Roberts. Then Andy interviews Manny Roth, who ran the famous Cafe Wha? in New York City, presenting up-and-coming entertainers like Bob Dylan, Bill Cosby, Peter, Paul & Mary, Richard Pryor, Jimi Hendrix and many others. Manny tells us about his childhood in Indiana, his stint as a flyer and as a USO show coordinator in WWII, and then about his arrival in Greenwich Village and the start of his cafe and night club empire.
This episode has a contest/drawing, and the prize is a brand new Apple iPod Shuffle (I know I say "Nano" in the show but it's only a Shuffle).
Andy's listener call-in phone line — for comments, questions, contest entries and your audio contributions to the show:
Call 415-508-4084
Cafe Wha?
Photos by Michael Zucker
Keywords and Links:
Candace Roberts, Honeymoon for One, Manny Roth, Bob Dylan, Peter Paul & Mary, Bill Cosby, Richard Pryor, Jimi Hendrix, Kiev, Russia, Vilna, Poland, Newcastle, Indiana, Chrysler, Indiana University, University of Miami, Army Air Corps, World War Two, WWII, Snoopy, B-17 bomber, USO shows, Wiesbaden Opera House, Kate Smith, Muncie, John Wayne, army/navy goods, American Theater Wing, GI Bill, Lee Strasberg, Will Lee, Thelma Schnee, Bill Kirkland, Jason Robards, Marlon Brando, Greenwich Village, Bleecker Street, Tribeca, The Bowery, Vatican City Religious Bookshop, Cafe Theater Cock and Bull, Tom Zeigler, Le Figaro Cafe, Cafe Wha?, Macdougal Street, Lou Gossett, Godfrey Cambridge, hootenanny, Bobby Zimmerman, Woody Allen, Tiny Tim, Dino Valenti, The Quicksilver Messenger Service, Lenny Bruce, Maxwell Bodenheim, Shane O'Neill, Allen Ginsberg, Jack Kerouac, Valerie Solanas, Andy Warhol, Johnny Brent, Lou Reed, the Tonight Show, the Rudy Vallee Show, Johnny Carson, Jerry Seinfeld, Ray Romano, Denis Leary, Bill Hicks, David Lee Roth, Eddie Van Halen, Van Halen, Michael Zucker, Brandon Roth.