0 (zero) – Clips of Things to Come (the Lengthy Preview Episode)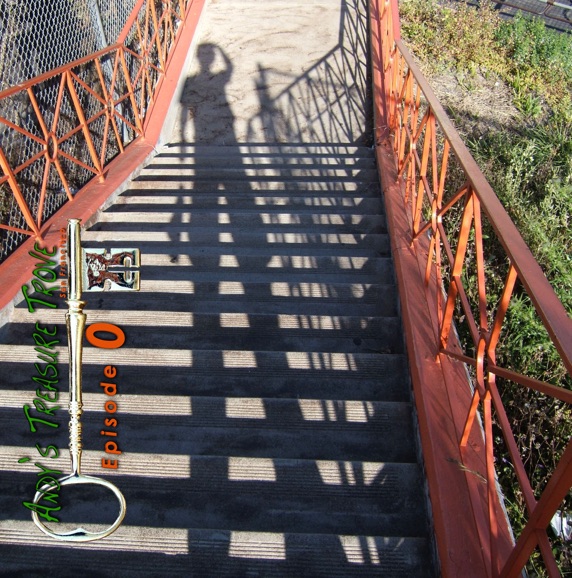 This is the special "sneak preview" episode, Episode Zero, which contains mini-excerpts from full segments that will be coming up on future episodes of Andy's Treasure Trove. I hope that you'll tell your friends about Andy's Treasure Trove, where culture, art and fun co-mingle!
Thanks,
Andy Moore
Keywords for this episode:
San Francisco, art, culture, fun, Lisa Geduldig, Charo, comedy, Frameline, Frameline32, Michael Lumpkin, Terence Davies, England, The Long Day Closes, The Neon Bible, House of Mirth, Liverpool, Dawn Logsdon, Lucie Faulkner, New Orleans, independent film, documentary, Faubourg Treme, Hurricane Katrina, Karen Pedersen, San Francisco Columbarium, Steve Fagin, Eloisa Haudenschild, Haudenschild Garage, pizza, JoAnne Brasil, The Wander Theater, Stuart Gaffney, Fenton Johnson, California same-sex marriage, gay, LGBT, Keeping Faith, Barbara Sher, Wishcraft, I Could Do Anything if Only I Knew What It Was, New York, Contemporary Jewish Museum, Daniel Libeskind, Rosalyn (Sissy) Swig, Alan Berliner, nature, mockingbird, crow, The Sea Ranch, harbor seals, Jeanne Jackson, Gualala, fireworks, Sonoma, Mendocino, Mendonoma, Al the Laysan albatross, Independent Coast Observer, Hugh King, Chopper King, the Coffeehouse Movement, Writers' Guild of America Foundation Library, scripts, film, television, Factor's Deli, Kyle Jewhurst, quantum physics, flash drives, Griffith Observatory, Griffith Park, carousel, Jim Van Buskirk, Tiara, Palace Hotel, tea, first grade, Ivy League college, graduation, Linda Servis, real estate, CIA, Lauri Amat, vocalizing, Quahogging, Liam Passmore, Litquake, Susan Stryker, Maureen Gosling, Les Blank, Burden of Dreams, Fitzcarraldo, Blossoms of Fire, Juchitan, Oaxaca, matriarchy, Martha Toledo, Brooks Collins, airplane crash 1964, Jay Hall, astrology, Ken Paul Rosenthal, Ralph Jack, Mike Carroll, Camden NJ New Jersey, Fats Waller, Willie Brown, Basic Brown, film festivals, parties.