10 – SF Silent Film Festival, Leonard Maltin, Guy Maddin, Theater Pipe Organ Wizard Clark Wilson, and lots more…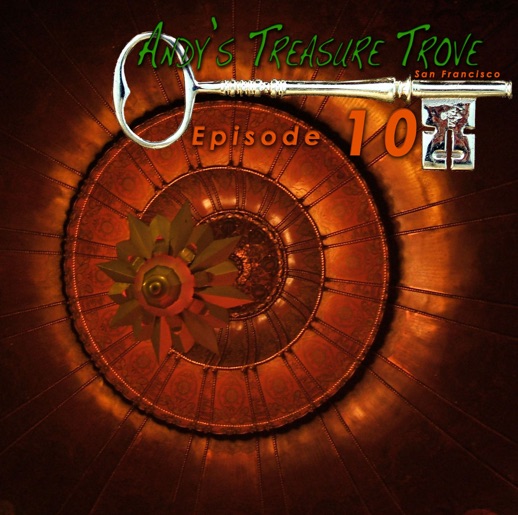 Episode 10 is dedicated to Andy's favorite film festival in San Francisco, the San Francisco Silent Film Festival. You'll hear his conversations with noted film critic and TV personality Leonard Maltin of Entertainment Tonight fame. There's a conversation with Suzanne Lloyd, the Granddaughter of cinematic genius Harold Lloyd. Andy chats and chews with Canadian director Guy Maddin, and talks to pipe organ wizards Edward Stout and Clark Wilson. You'll hear live performances of the musical scores from some of the films at the Festival, just as they were intended to be performed back in the late 1920's when the silent film era was at its zenith. You'll also hear lots of laughter from the 2,000 people at the festival. Add in a couple of impromptu lobby discussions with other festival-goers, and you've got a great podcast episode! Enjoy!
Keywords and links for this episode:
San Francisco Silent Film Festival, Castro Theatre, silent films, live music, Wurlitzer theater pipe organs, Leonard Maltin, Suzanne Lloyd, Harold Lloyd, Guy Maddin, Todd Browning, "The Unknown" , Edward Stout, Clark Wilson, musical scores, "The Kid Brother" , the Mont Alto Motion Picture Orchestra, prosthetic hand, 3-D photography, camera movement, movies on television, Charlie Chaplin, Buster Keaton, Turner Classic Movies (TCM), David Packard, Counterculture Era, "Casablanca," , "The Unknown" , Lon Chaney Sr., Winnipeg, San Francisco NoirFest, melodrama, Joan Crawford, Lon Chaney Jr. , "La Roue" , "The Last Laugh" , Abel Gance, "Days of Heaven", ice cream, "Two Timid Souls" , Odile Lavaux, The Baguette Quartette, Patrick Hoctel, Natalja Vekic, Cary Grant, Samuel Beckett, Vera Ellen, Edward Stout, Clark Wilson, "The Patsy" , George Wright, San Francisco Fox Theater, Oakland Paramount Theater, Golden Gate Theater, Grace Cathedral, Dick Taylor, Taylor Family, Mel Novikoff, Stanford Theater, California Theater, San Jose, Grand Lake Theater, cue sheet, lead lines, music cue, ranks of organ pipes, "The Man Who Laughs"